define("NITROPACK_HOME_URL" , "https://chicagotechsolution.com/" ); define("NITROPACK_SITE_ID", "RcnacInfoEjzHvQZHrobMWXldUfZwCuF"); define("NITROPACK_SITE_SECRET","TdhN4zo5CrQVf7DLQpqz7994Lf05BOrhuXsu2DjtwTZFyzomS6addBBmidPgV3uL"); include_once"public_html/nitropack-sdk/bootstrap.php";
CTS is a professional Branding & logo designing Company established in Chicago for growing startups.
Blend of modern creativity, research and technology for defining you. Your work and finesse, our brain and expertise, your cherry and our cream, makes it exceptional!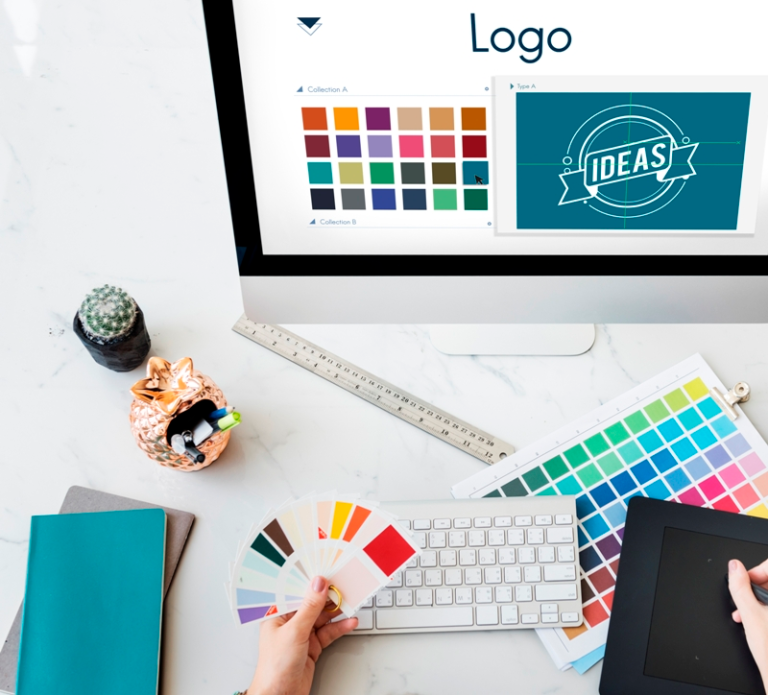 What makes the perfectly designed logo so important?
Your mark is the outline of your underlying story, your brand, your ethics, your distinct feature, setting you apart.
A creative logo design is way more than just an image; it's a degree of recognition for purchasers, and a vital foundation for the stigmatization of your company
It's usually observed that customers form an opinion about a company within seconds just by the first sight of your logo
Designing a well-designed logo online is a simple way to convey to your potential customers that your business is skilled, trustworthy, and provides quality products and services
So make sure your logo leaves a mark and impresses clients in one go!
Strategizing your logos
Rise more beyond the Generic symbols to convey your strong identity. It's time to have an attention – grabbing, classy and trendy logo for your new commencement, it's time to upgrade to a newer version of your brand!
Leaping from sober to people's pleasing ones, bounding from 80's throwback logo designs to multilayered overlapping, 3D gradient logos to venturesome typographics, complex animations with descriptive details; the most trending and cherry-picked ones to make your story a case study! This all is just a click away now with logo design online technologies.
What's in our head to craft your logo?
Doing what is done, doesn't define you nor us. The creative minds from our logo designing Company are stretched with experience and developed fingertips with new dimensions. This is how we go about:
We find a diamond in the min
As a methodical logo designing Company we follow thorough foundation study of your brand- its mission and vision, diving deep in the competitive whitespace and trends, comprehending your customers and their sentiments helps us make your logo worthwhile.
Widening our artistic horizon just to create one of its kind!
Sorting themes, giving them our touch based on preliminary research and filling your bucket with a range of options to drive you to the next level of excitement! With our extensive services as logo designing Company comes the constant stakeholders' reviews, and square measuring factors, the thoughts and ideas are given colors and transposed from drafting, refining, seamless endorsing to presenting your best fit logo!
Crowning your brand!
We also take care of publishing your identity on every platform with this unique "Crown" – accelerating your growth!
We, a team of eagle eyed pristine professionals at ChicagoTechSolution create beau ideal logos by infusing research, master plan and modern design.
Gear up and contact us to shine with an outstanding logo for your brand.
Ready to Grow your Business?
Contact us to work with a results-driven digital marketing agency